by Tejumade Haastrup
Everyone loves a wardrobe update. Whether it's needed or wanted there's just something exciting about new clothes.
It becomes a bit embarrassing when your friends know what's in your wardrobe as well as you do. You find yourself saying "I'm going to wear that pink dress with frills that I wore to Liz's birthday party and Adeola's wedding". Or your tone becomes apologetic when you hear the dreaded question "what are you wearing?" and you say almost begrudgingly, "my black and white dress". You don't say much more than that but your friends know just the one because they've seen you wear it 10 times in 2018 and we're only mid-way through the year.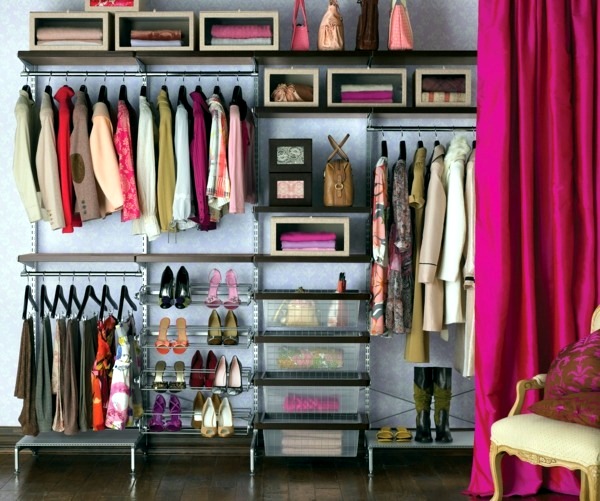 The mistake most people often make is that they assume a regular wardrobe update means spending a lot of money on new clothes but that isn't always the case.
You can cut your coat according to cloth and here's how; I've listed 5 ways to update your wardrobe on a budget.
Thrift it 
This is the most obvious choice here for people who don't have a lot of money to spend. A thrift shop is the same as a charity/second-hand shop – thrift just sounds better. There is no shame in bargain shopping. I do it and love it! Who doesn't love a bargain?
What's awesome about it is that you can be sure that no one else will have the same outfit as you, unlike when you shop at say, Mr Price. What's more is that thrifting is sustainable. The fashion industry is going green and shifting to a more eco-friendly approach to fashion. Recycling pre-owned clothing and ensuring the materials used are ethically sourced is just two f many examples of fashion's contribution to the environment.
Another great thing about thrift shopping if you buy from a charity shop is that you're helping those in need. Whether it's cancer research or homeless women and children, the money you spend is used for good.
Wardrobe essentials
Your wardrobe should have these staples: a jacket, jeans, black dress, multipurpose handbag, sweater, cardigan, flats and t-shirt.
This is the foundation of any good wardrobe. You can mix and match these items without spending too much on new clothes.
Alteration/DIY
I'm a big fan of alterations. You can turn a long skirt into a short one or jeans into shorts. Just add a little bit of this and a little bit of that and Bob's your uncle, you have a new outfit or accessory!
Switch it up
Mix and match your outfits. For instance, if you always wear a pair of jeans and a t-shirt, try your jeans with a shirt or a blouse. Mixing and matching is the best way to switch things up and keep people guessing. They won't know if you have one or 10 pairs of jeans if you keep switching it up.
Clothes Swap
A friend of mine once proposed this idea 6 years ago. I haven't done it yet even though I've been meaning to but it's worth a try. You lose nothing and might in fact gain some new clothes. Just get together a few of your girlfriends whose style you love and ask them to bring all the items in their wardrobe they no longer wear or wish to give away and you can swap outfits over canapes and bubbly.
Tejumade Haastrup is a personal style blogger.
www.thediscerningstylist.com or @thediscerningstylist on Instagram.