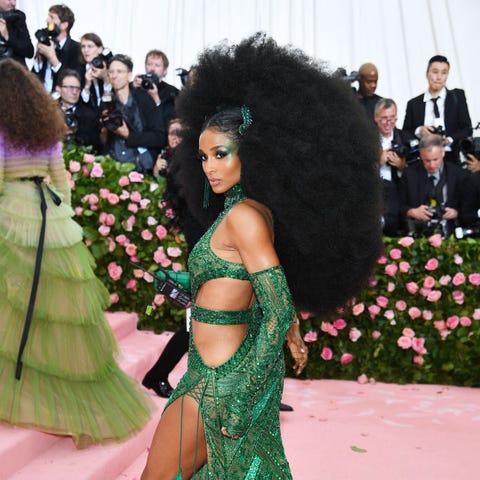 Ciara took home the award for biggest and best hair look of the night at the 2019 Met Gala. Okay, so no actual awards were handed out, but it's what she deserves for her killer ultra-voluminous afro that shut down the red carpet.
Here's what her hair looked like from the front: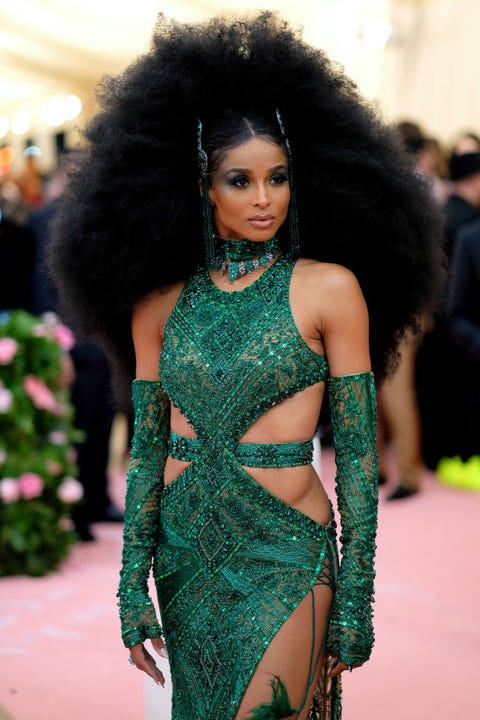 And here's the look from the back: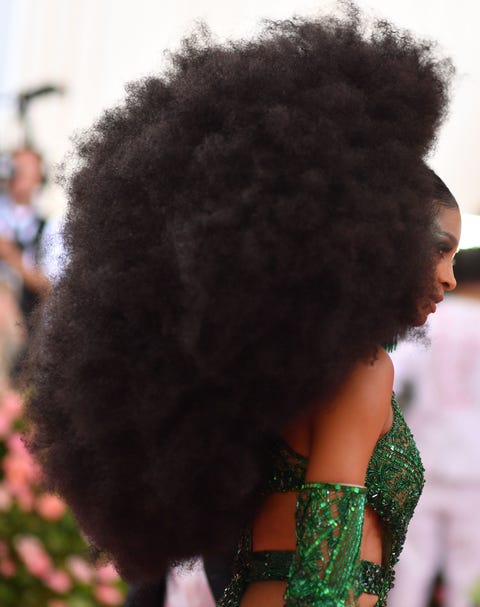 The superstar singer and dancer wore a custom Peter Dundas emerald green gown complete with cut-outs and lined with hundreds of ostrich feathers. She accentuated her hair with two jeweled clips secured just above her ears.